Search Our Giant Inventory!
Put our knowledge to work for you. With high quality promotional products, fast delivery times, and prices to fit all budgets, we will provide customized, relevant recommendations for you. Simply take a look around or contact us now and we'll do the shopping for you! With 1000s of selections, Bry-Mar Trophy offers branded merchandise to fulfill all of your needs.
WANT AN ADDITIONAL 10% OFF?
MAKE SURE YOU VISIT OUR SHOWROOMS FOR DISCOUNTS ON BUNDLED KITS!
Featured Item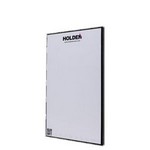 Rocketpad
The Rocketpad is a single use tear-away style pad which is compatible with the Rocketbook App. Rocketpads are great to keep on your desk for notes on the fly. 5.25" W x 8.25" H
$2.25 - $3.50